austriamicrosystems Magnet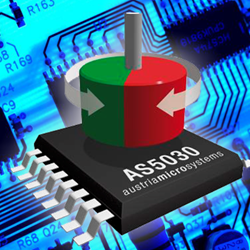 Arnold Magnetic Technologies Part #81X0564-2 magnet also known as AS5000-M06H-1 or -3 for use with the austriamicrosystems AS50xx encoder. Pricing is per magnet, minimum order is 25 magnets and is sold in lots of 25 for the quantities of 25, 50 or 75 and then in lots of 100 for larger quantities. For quantities over 1,000 please contact us. Available for shipments within the USA only at this time.
Use this page to add multiple items to your cart all at one time.

For each style, you can enter a quantity by color/size that you want to add to your Shopping Cart and then click on the Add to Cart button at the bottom of the page.